S250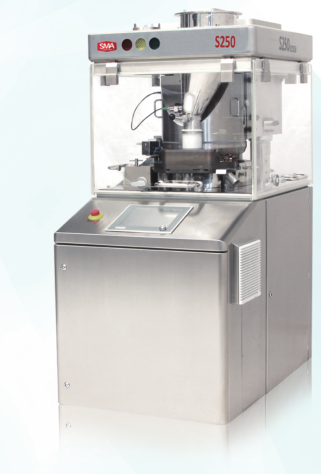 S250

The new S250 has been developed to enhance the concept of flexibiity and automation of the proven S250 Plus, wel known for Its robustness and reliabiity.The new version combines established technology with the latest controls and an interchangeable turet.
SIMPLE HANDLING
The machineis userfriendly The softwarehas been designedina simple and self explanatory mannerenabling operators to handle the machine eficienty and safely.
MODULAR PACKAGES
Availablein two version:
.Traditional
.Classic
As standard each version indudes a number of functions each one with diferent options to satisfy curent market requirements.
AUTOMATED OPERATION
The new S250 is controlled by the newest computerised system entirely remote from the visual system.The HMIHuman Machine Interface) is fuly integrated and linked with a controller.
The automation ofthe new system also offers the folowing advantages.
▶ Display of the pre and main pressure penetration
▶ Recipe,batch date,alarm,error messages
▶Wall dimension pre-pressure/main pressure measurement
▶Fil depth measurement and display
▶Pre-pressure and main pressure values(individual and Srel)
▶Tooling format details
▶Weight(optional)
▶Diagnosis and error messgaes-easy maintenance
▶Fillshoe speed
▶Tablet output
ROBUST AND COMPACT DESIGN
The machine has a very compact design.There is no external electrical cabinet as the electronic components are included in the machine housing as a result of which less space is required in the production room Additionally the machine can be easliy moved.
TURRET CHANGE
The upper machine head can be lihedto ease turet removal. This operation is caried out in a short time,the turret can be removed
simply and quickly Afterwards it can be swung out and positioned on a trolley.